Once the armistice was announced and the men began to return home the gaping holes left in so many communities were never more visible. A generation of young men had been lost and damaged, life would never be the same again. The grief found in this realisation needed an expression and among the most moving displays of this communal emotion were the many Rolls of Honour published in those post war years.
Discover your military family history now

These published records are separate from the War Memorials most people would be familiar with. Instead of a simple list of names of the dead, these volumes contain biographical details, war records and even photographs. It's not unusual to find photographs of groups of brothers or school friends and the books were not simply concerned with the fallen - they were committed to honouring veterans as well.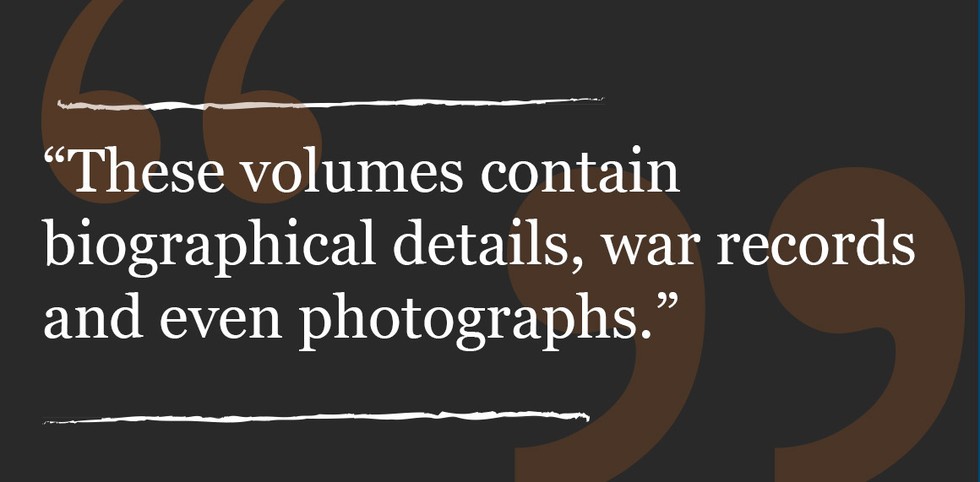 What makes the rolls of honour so unique as an information source is that they do not tend to be an official roll call. For the most part, they came about through public subscription and the descriptions they contain were provided by colleagues or family members.
Explore our Rolls of Honour Now

The Great War was considered the war to end all wars. In the years that followed 1918 people tried to comprehend the loss of life. From a genealogical perspective rolls of honour can be a unique insight into this period in your ancestor's life, not just those who served but those who stayed at home and mourned.