A time for giving... and buying! We take a look at some vintage Christmas adverts from the archives
Christmas is a time for giving. Obviously in order to give generously, one must first buy. Lots. Hopefully some time in advance of the 24th December, and with this in mind, shops and manufacturers have been doing their bit to ensure a destitute January for over 100 years.
While nowadays a love or revulsion for the John Lewis advert is for many an integral part of the holiday season, it's widely believed that historically Christmas was a less commercial affair, more focused on the joys of companionship and goodwill than those of spending and the Selfridges window. Not so.
No sooner had the first Santa's Grotto been installed in a Stratford store in 1888, than shop owners recognised the value of enticing the children's mothers in with seductive window displays. Before long, advertising was an established ingredient of Christmas, and as such, newspapers were flooded with ads as producers vied for festive custom.
So what were people interested in selling 100 years ago? This Boots the Chemist advertisement from the Liverpool Daily Post in December 1914 sheds some light on potential yuletide offerings as the country acclimatised itself to a state of war: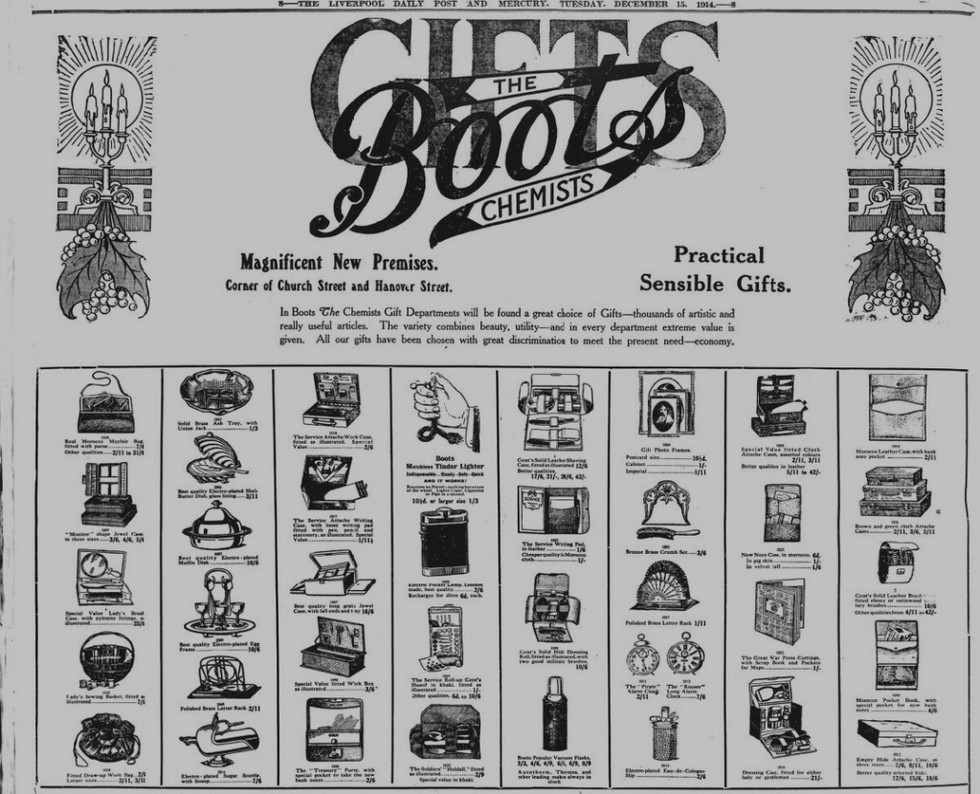 Forget the new Playstation, or perfume. What you're really after is the practical, sensible Matchless Tinder Lighter from Boots.
Of course, sweets and chocolate are an indispensable part of the festivities, and these days, the Cadbury's Christmas ad is a national affair, involving celebrities, special effects, a colour scheme.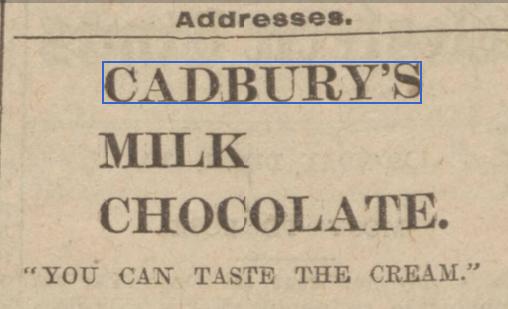 ... but 100 years ago, Cadbury's went for a more stripped-back, minimalist approach with their marketing.
THE CREAM.
It's a Christmas cliche that men especially leave it until the last minute to buy their gifts, and can often be found about 12 hours before Midnight Mass kicks off, jousting down the aisles of the nearest Debenhams for the last lavender soap. At this point in proceedings, it takes but an iota of suggestion to sway a desperate man in the direction of a particular gift - knowledge advertisers during World War 1 weren't too proud to exploit: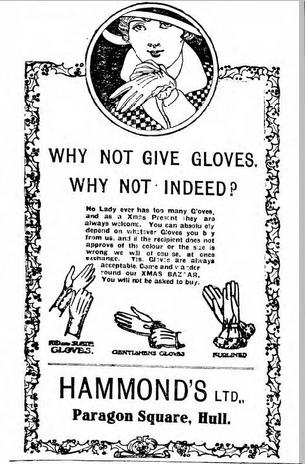 Some other familiar names were dab hands at vague-yet-enticing pitches even a century ago: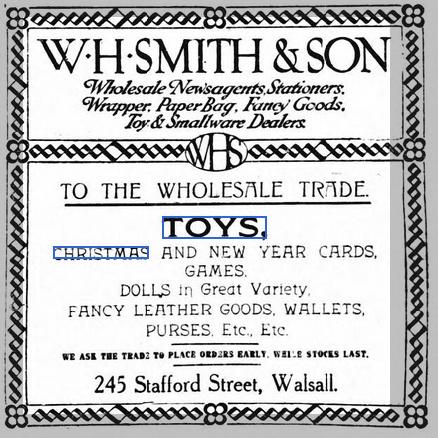 Mmmm, fancy leather goods for your beloved this year?