The Queen Mother in the 1939 Register: 'A True Woman of the People!'
The 1939 Register is the most comprehensive record set ever released. Over the course of a single day, the details of more than 41 million lives were recorded so that the country could prepare for war.
Every civilian living in England and Wales at the time the census was taken is listed, even the residents of Buckingham Palace. As well as being a fantastic resource for finding your family's history, the 1939 Register is also a great way of finding out the history of your house, and the address search tool will even let you know if a famous person lived in your home.
Here's a look at what you get when you unlock one of these records on Findmypast...
The transcript
The record will record the name, date of birth, sex, occupation and marital status of everyone living in the household, although as you can see below, their majesties took some liberties with the "FIRST NAME(S)" category! Occasionally extra details are marked alongside these categories on the original record, such as if the person is a member of the armed forces.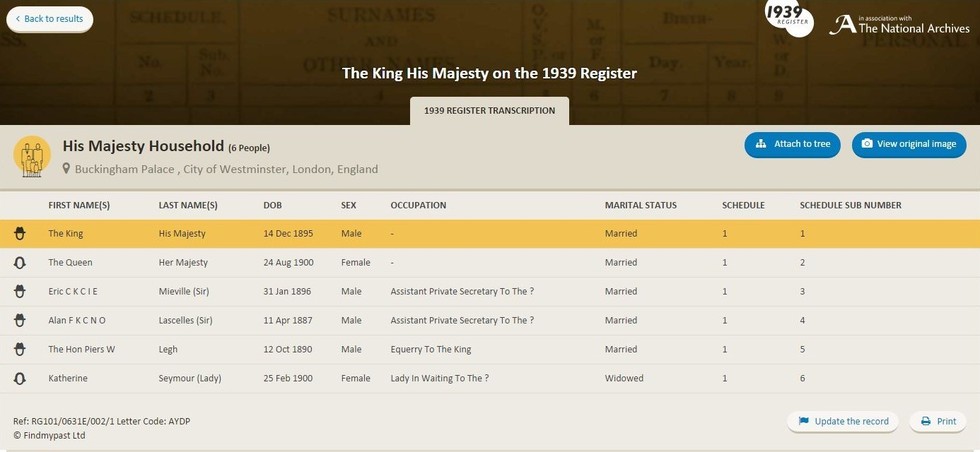 In some cases, members of the household have been redacted. This happens when a person is under 100 years old and has no known death record. If you come across a redacted person who you hold proof of death for, you can submit this paperwork to us and the record will be released.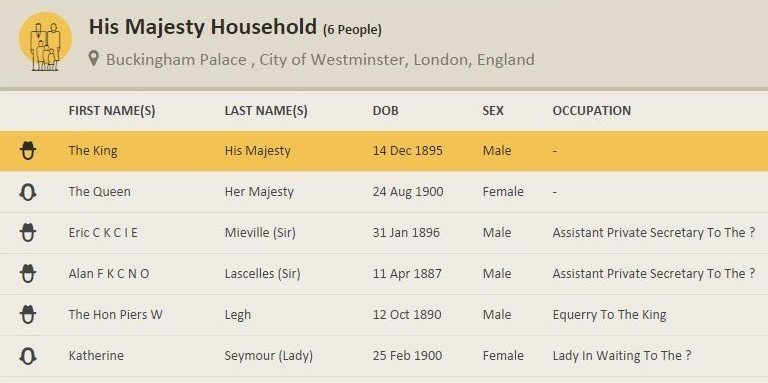 You can also view a photo of the original record. The 1939 Register was continually updated after it was taken, so any new or corrected details are marked in green, as with the date "4 Aug" below:

Life in 1939
In addition to the transcript, the record will give you further details on what life was like for your relatives in 1939. This includes a map of the area where they lived, which you can compare with the area as it looks today.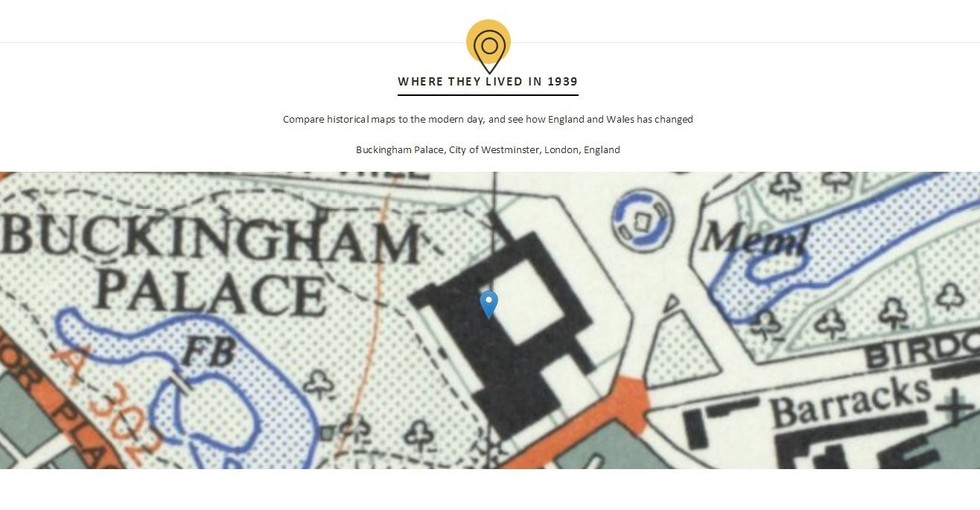 The record will also give you a more in depth look into the demographic of the are your relatives lived, such as the age and most common occupations of the inhabitants.

Historic newspapers articles from the local area paint a picture of the events taking place at the time: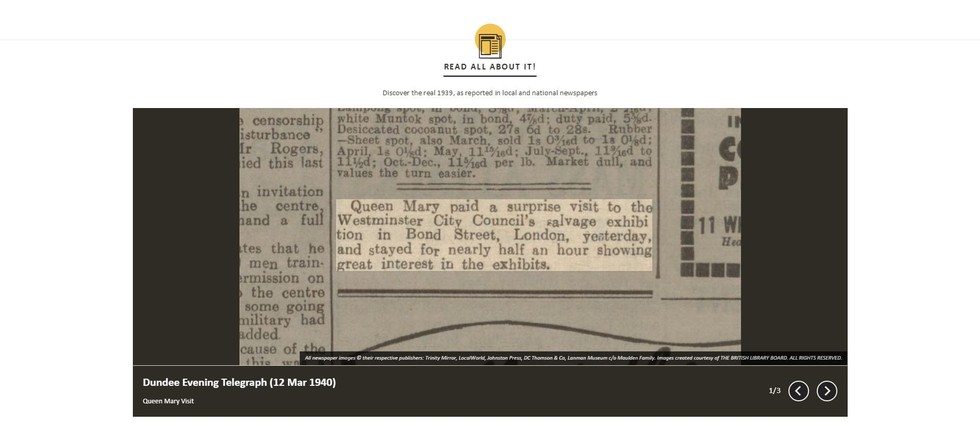 The unlocked record will also include articles on life in 1939, so you can find out more about your family's story:

... And historic photographs give an incredible visual insight into their lives and living condition: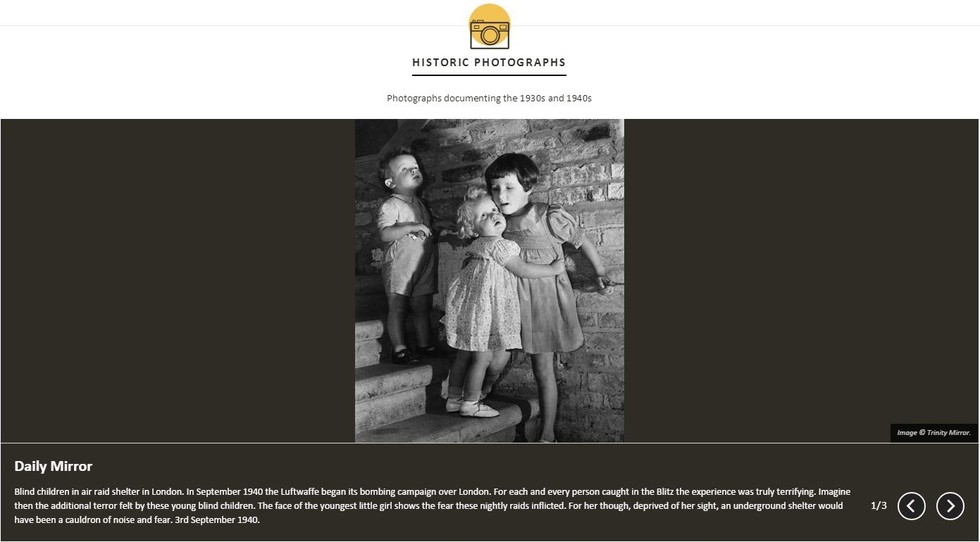 Beyond the 1939 Register

A fantastic selection of gifts are available from the 1939 Gift Shop, perfect for remembering and sharing your family's story. These include a customised coffee table book, which includes a print of your family's original record. An ideal gift for your loved ones this Christmas!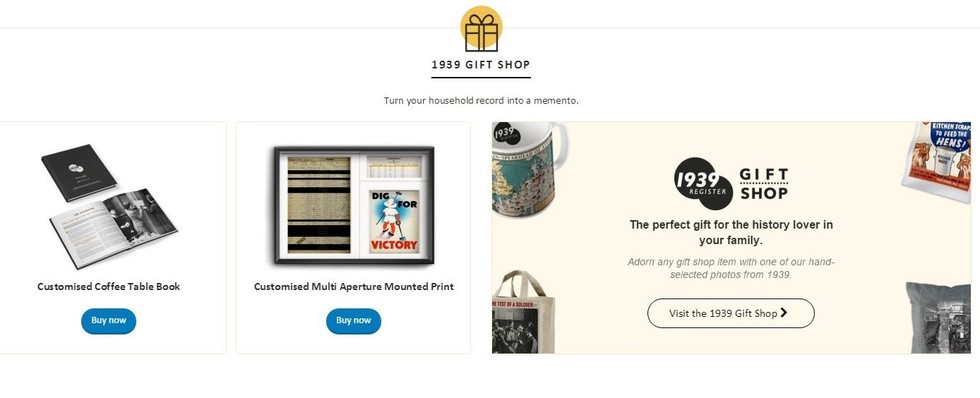 You'll also have the option to search for your family in our other records.