We've added 113,264 records to bring our collection of Devon burials over two million. You can now search 2,066,392 records covering 450 years of parish records to find your family in the historic English county.
These parish registers date back to 1538. Along with parish registers, you will find burial registers from Ford Park Cemetery and Torquay Cemetery. The Victorian Ford Park Cemetery was established in 1846 and opened in 1848. Torquay Cemetery opened in the mid-19th century and is a listed site by English Heritage. You can find burial records from both the consecrated and unconsecrated ground.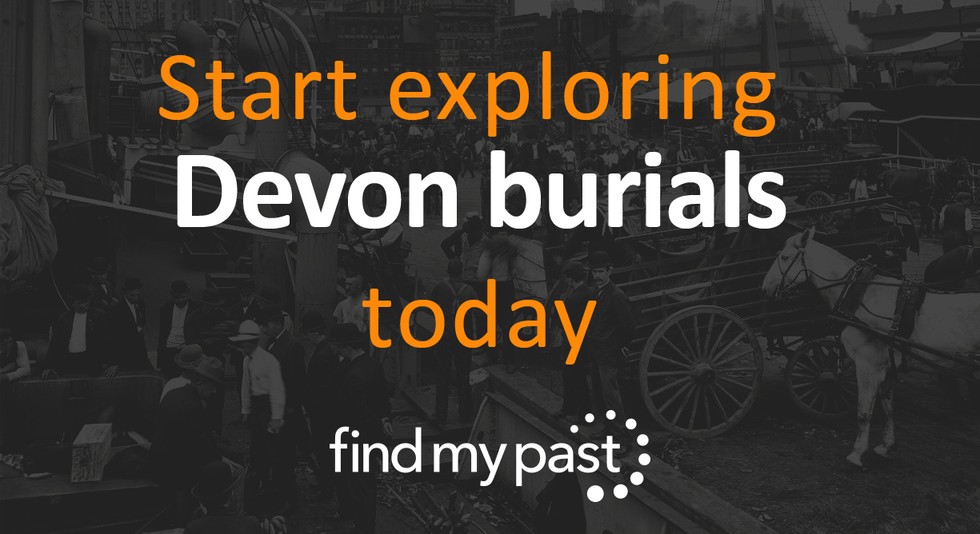 Each record contains an image or a transcript of the original record or both. The amount of information contained can vary, but you could find out the following about your ancestor:
Name
Age
Birth year
Death year
Burial year
Burial date
Parish
Denomination
County and country
Archive and reference
These records cover burials for most of the Anglican parishes in the English county of Devon and are published as a result of Findmypast's partnership with Plymouth & West Devon Record Office and the South West Heritage Trust. The collection also includes cemetery records from the Devon Family History Society.
We would also like to acknowledge the assistance of volunteers of the Devon Family History Society who have transcribed many of the original registers, housed at the record offices in Barnstaple and Exeter. Additional records are available in Plymouth and West Devon Record Office.

Search our collection of over two million Devon Burials