Findmypast's New Search Navigation
It's now much quicker and easier to search the family history records at Findmypast, thanks to improvements we've made to the search navigation. We've put together this handy guide to highlight the changes and help you get started.
Thank you very much if you accepted our invite to test the new search pages in January. We really appreciate the feedback you've sent us so far. You can continue to send us your thoughts by completing our short survey.
How has Findmypast's search changed?
Following customer feedback, we've made it easier to find your ancestors by providing a list of record categories on the left-hand side of your search results. These changes mean our records are now much simpler to navigate, with a clear overview of how many matches you've found in each of our record collections.
You can go back to the previous search format at any time by clicking the 'looking for the old search' link at the top of the list of record categories.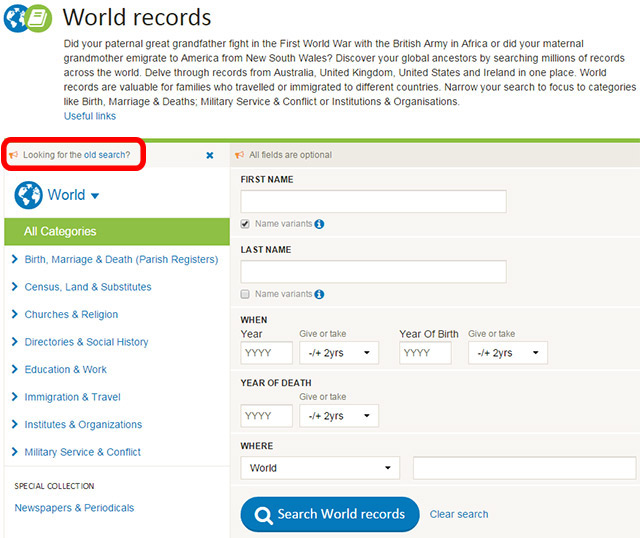 How to use the new search format
Using the category list
When you search Findmypast's family history records, you'll now see numbers telling you how many matches there are in each record category. You can click on each category to open it and display a further breakdown at sub-category level.
In the example below, we've opened the 'Birth, Marriage & Death (Parish Registers)' category and can see that 16 matches have been found in our birth and baptism records.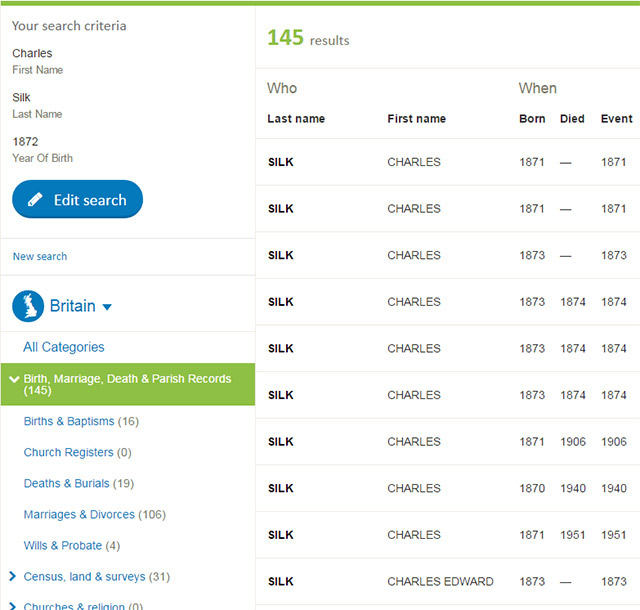 Searching a different region
The region you're currently searching will appear above the list of record categories. To change it, simply click on it and choose a different region from the dropdown menu.

Editing your search terms
Your search terms will always be displayed at the top-left of the page, along with an 'edit search' button.  You can use this to add or remove information about your ancestors. You can also start again by using the 'new search' link.
Remember to keep your search broad to begin with, entering just a first name and last name to get started. If you find too many results, you can add more information to your search to refine it.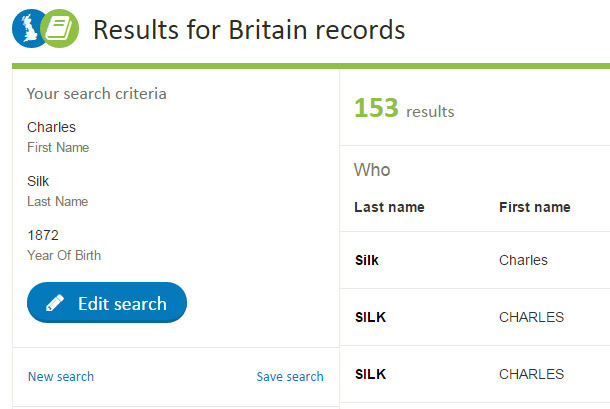 Saving your search
You can also now save your search to come back to later. Click the 'save search' link circled below to save a record of your search into the 'my account' section of the website.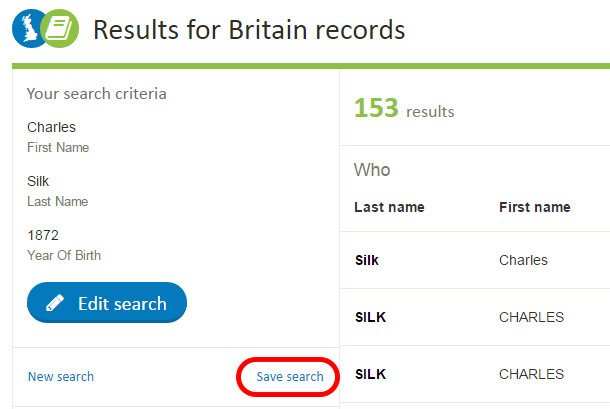 How to find 'special collections' from Britain
We work with a number of archives to bring you record collections that are only available online at Findmypast. These records are included in your results when you search Findmypast, but there's also an easy way to access the individual collections.
When searching all of our records, change the region to 'Britain' by using the tips above and scroll to the bottom of the page. You'll see the UK Special collections page listed in 'Useful Links and Resources' beneath the search form.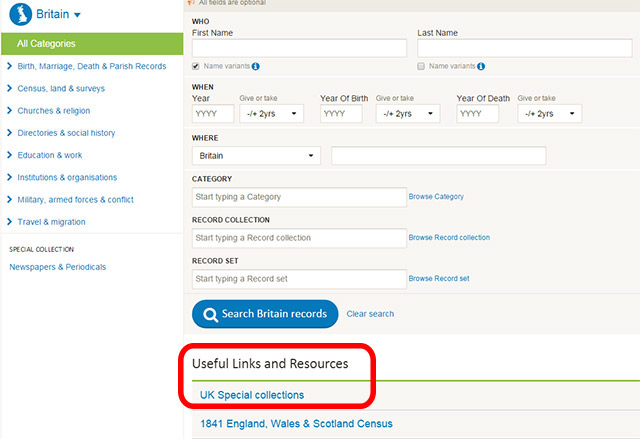 Tell us what you think
We hope you enjoy the improvements we've made to Findmypast. Please do share any feedback you may have about the new search navigation by completing our short survey.