Getting Started in Family History
Getting Started In Family History
By Shauna Hicks
Shauna worked in government for over 35 years primarily in libraries and archives including the State Library of Queensland, the John Oxley Library in Brisbane, the Queensland State Archives, the National Archives of Australia in Canberra and Public Record Office Victoria in Melbourne. She is currently Director of her own research and consultancy business.
Shauna has been tracing her own family history since 1977 and is a Fellow of the Queensland Family History Society. In 2009 Shauna received the Australasian Federation of Family History Organisations (AFFHO) Services to Family History Award for her achievements in Queensland, Canberra and Victoria.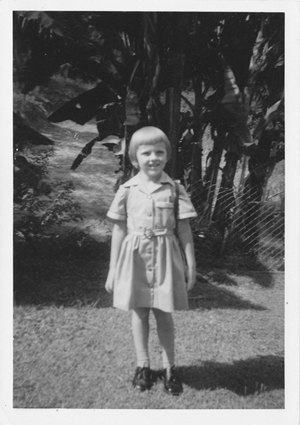 It's fairly easy to start looking for your ancestors these days with many online resources to give you a head start. Your local genealogy society is also a great place to see resources that are not online and you will meet others happy to assist with your research.
First you need to gather as much family information as you can from within your own family working backwards from yourself. Once you have basic information you can then obtain birth, death and marriage certificates to help you confirm those family findings, and to progress your research further back with clues from the certificates.
Note all the information on the certificates – not just the names. Occupations and addresses are also important for placing families within their communities. For example, with an address you can then use records such as post office directories and electoral rolls to trace where your ancestors lived over time. Occupations may also be recorded. For example, in findmypast.com.au there is a wide range of these resources for every Australian State and Territory as well as New Zealand, Papua New Guinea and the Pacific Islands.
Another thing to note on death certificates is where a person was buried. There may be burial records or transcribed monumental inscriptions from tombstones with more information and there is an ever growing list of these records online. As most of my ancestors are buried in Brisbane I find using the Bulimba, Toowong and South Brisbane (Dutton Park) MIs on findmypast.com.au really handy, especially as I now live in Melbourne.
I try to document all aspects of my ancestors' lives, and school records may be useful for those early years. School admission registers usually record a date of birth, a parent's name and occupation, address and of course, the child's progress at school. The Queensland Family History Society (QFHS) has been indexing school admission records in Queensland for many years and I really like being able to access the indexes now through findmypast.com.au. I recently did a search to see if I could find when my father first went to school and where. He started at Greenslopes State School in 1939 and moved to Buranda State School in 1940. I knew about Buranda but not Greenslopes.
What I wasn't expecting was to find myself in an extensive database on findmypast.com.au! I shouldn't have been surprised as school records are on open access after 30 years and it's been more than that since I went to school. I hadn't realised that my old primary school had published a 50th anniversary book but it has been indexed by QFHS and my name is listed. I must have a look next time I visit Brisbane and go to the QFHS Library.
What I am now wondering is if there are any school photos of my father out there somewhere. I have very few photos of him as a child and would love to see more. My parents, on the other hand, took many photos of me and this one of me all dressed up for my first day of school brings back memories!
While it is good to trace your ancestors further back, don't forget to also document your own life and that of your parents for future generations. Capture those stories now!
www.shaunahicks.com.au