How findmypast.com.au can help you
How findmypast.com.au can help you
By Rosemary Kopittke
Rosemary has been tracing her family history since 1985 - her research interests lie primarily in Australia, England and Scotland. A statistician by training, she has worked in that field as an hydrologist, teacher and biometrician. Her tertiary qualifications include a BSc (Mathematics) and BA (Computer Science) both from the University of Queensland. She currently works as a consultant for Gould Genealogy & History and is a speaker with the Unlock the Past team.
She has published numerous indexes to cemeteries and government records though is probably best known for her work with her husband Eric on the Emigrants from Hamburg to Australasia 1850-1879 publication.
A current member of the Australasian Federation of Family History Organisations (AFFHO) Council and the Queensland FHS Management Committee, Rosemary is a Fellow of the Queensland Family History Society and in 2006 received the AFFHO Award for Meritorious Services to Family History.
Findmypast.com.au is just 18 months old and has made huge strides during that time with 50 million records available for searching already – and soon that will more than double, making it the place to visit for research into Australian and New Zealand families.
The records cover a wide range of material, and I will mention some key areas here:
Directories & Almanacs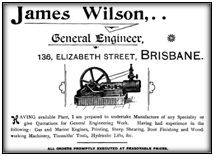 There are almost 160 data sets totalling 10 million records in this category – covering all Australian States and New Zealand. Family history relies on us knowing where our family was living and we can learn where they lived and moved from these records – their address, occupation and perhaps even find an advertisement for their business.
Electoral Rolls & Censuses
Electoral rolls are, for the most part, the nearest thing Australians and New Zealanders have to census records and hence are an extremely important resource for both local and family historians. On findmypast.com.au you will find records for all Australian states and for New Zealand as well – many millions of records with many more coming.
Government Records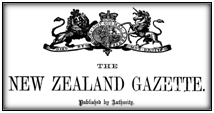 Mostly researchers consider the government, police and education gazettes to be irrelevant and uninteresting but that is definitely not the case; they contain information about people we would never find in other records. It is here that we can learn extremely interesting facts about all our ancestors – land transactions, intestacies, insolvencies, brands, stolen fortunes, intriguing descriptions and much, much more. With over 20 million entries, this is the largest set of records in the collection.
Military Records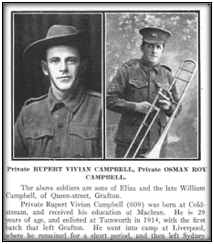 As we approach some significant military celebrations many researchers are seeking information on their family who served in various wars for both Australia and New Zealand. Apart from lists of names, the records available here often include short biographies and photographs – perhaps ones we have never seen before.
Among the 665 data sets currently available, other important records include Rookwood Cemetery (233,160 entries), Victoria Funeral Notices (119,048 entries), Cemetery Burials and Memorial Inscriptions for Victoria 1835-1997 (182,600 entries), Queensland School Pupils Indexes (almost 1.3 million entries), Queensland Railway Employees (367,651 entries) and the Emigrants from Hamburg to Australasia 1850-1879 database. There is room too for many small data sets which you may not otherwise find – one interesting set is that for the marriages on the Pitcairn Islands 1824-1854 with just 50 entries!
Together, large and small, they make a hugely valuable, unique resource for those researching down under.