NEW RECORDS: South Australian Boer War and Boxer Rebellion records
A miscellaneous mixture of records from South Australia was recently published on findmypast.com.au, including immigration, burial, military and agricultural records. These nine new data sets form a wide-ranging resource for genealogists and family historians tracing their South Australian ancestry.
This article is the final in our series of three blog posts in which we explore these different record sets, what they reveal of South Australian history, and how they can help your genealogical research.
By the end of the nineteenth century, South Australia faced mixed fortunes. The colony's growth was dampened by the severe drought, economic depression and disease outbreaks that were experienced throughout Australia.
And yet the humble young colony of South Australia had much to be proud of, as one of the most progressive, democratic places in the world at the time. Its constitution, ratified in 1856, was notably more democratic than the other Australian colonies: it provided male suffrage, Indigenous included, along the principle of 'one man, one vote'. In 1895, South Australian women were the first in the world to win the right to vote and stand for political office.
Meanwhile, the various colonies around the continent – South Australia included – moved towards Federation. Nationalism was on the rise around Australia, yet all of the colonies remained part of the British Empire and viewed themselves as such.
It was this fundamental connection to Britain that drove South Australian, and the other states', involvement in their first military conflicts overseas. In 1899, the Australian colonies raised troops to send to distant South Africa for the nascent Boer War.
Some 1,560 soldiers enlisted in ten South Australian contingents, the first of which – the 1st South Australian Mounted Rifles – served from November 1899. The South Australian Boer War Contingents collection, now on findmypast.com.au, contains records of their enlistment and service in South Africa.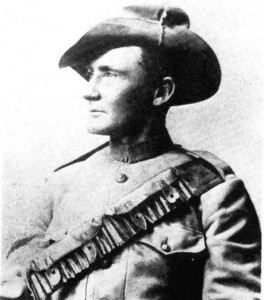 Among them, in the 2nd Contingent, was a Lance-Corporal by the name of Henry Horland Morant – or, as he was better known, Breaker Morant. A horseman, drover and poet, Morant had been working in Renmark, South Australia during the outbreak of war, and headed to Adelaide to enlist.
His South Australian Boer War Contingents record notes his rank, length of service, and death. Unsurprisingly, given the nature of the record, there is no mention of this controversial figure's war crimes: he had executed several Boers without trial before killing a German missionary who witnessed it.
This record does, however, note not only how he died but also what happened to his remains:
"The Breaker was executed by a British Firing Squad of the Cameron Highlanders at Pietersburg and buried nearby. His remains were returned to Australia 27 February 2001."
Executed on 27 February 1902, Morant was among at least 59 soldiers from South Australia to have died during the war in distant South Africa.
Meanwhile, on the other side of the world, Australians became involved in another faraway conflict: the Boxer Rebellion in China. Because most Australian soldiers were off fighting the Boers in South Africa, these troops were primarily drawn from reservist forces, including hundreds from South Australia.
Records of these soldiers can be found among the SA Boxer Rebellion Contingent collection which, like the South Australian Boer War Contingents records, lists their name, rank, and length of service.
Unlike in South Africa, the only casualties faced by Australian troops here were six deaths from injury or illness, because active service had concluded by the time these troops arrived.
One of these South Australian sailors, George Frederick Jeffery, is described by his SA Boxer Rebellion Contingent record as an 'Able Seaman 2nd Class'. Fortunately for his descendants, this is not the only source from this era: he also kept a diary, now kept at the State Library of South Australia, detailing his service. On 31 December 1900 he wrote:
"This morning the Admiral inspected us. He said 'The Admiralty desire us to thank you for your services in China.' And he said something about being well drilled and disciplined. And if we did not see it (active service) was not our fault. So Goodbye, a Happy New Year, and a good reception when you get back."
Good reception, indeed – Jeffery and his fellow troops returned to South Australia to discover that the colony they had departed just nine months before was now a state in the federal Commonwealth of Australia.
Search for your military ancestors from South Australia and beyond today on findmypast.com.au.
This concludes our series of articles on the new South Australian records on findmypast.com.au. We hope you enjoyed them! You can read the other posts here: