NEW RECORDS: Spotlighting our new South Australian collections
A miscellaneous mixture of records from South Australia was recently published on findmypast.com.au, including immigration, burial, military and occupational records.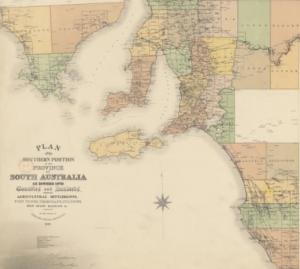 These nine new data sets form a wide-ranging resource for genealogists and family historians tracing their South Australian ancestry – particularly the elusive members of the family tree.
Here is the full list of the new South Australian record sets:
Delving into this diverse new range of records, we encountered a colourful range of characters and stories – from the first Governor of South Australia to the state's little-known cultivators, from the Founder of Adelaide to Boer War soldiers. Historic figures, infamous personalities and lesser-known individuals alike await discovery among the records. Your ancestor may just be among them!
In a series of three articles, we explored the new record sets, the stories they uncover, and what they can tell us about South Australia's history and genealogy. You can read these blog posts here:
And don't forget to search the records yourself, above, to see which elusive ancestors or historic South Australian characters you can uncover.