Parliamentary Papers: Victoria 1852-1869
Parliamentary Papers for the Colony of Victoria: An Index of the 'Ordinary People' they uncover. Volumes 1 and 2, 1852 - 1869.
Parliamentary Papers are very useful sources because they provide an overview of their subjects and contain valuable pointers for further research. They cover a remarkable range of subjects including reports of experts, delegations and committees investigating all types of matters of interest to the government.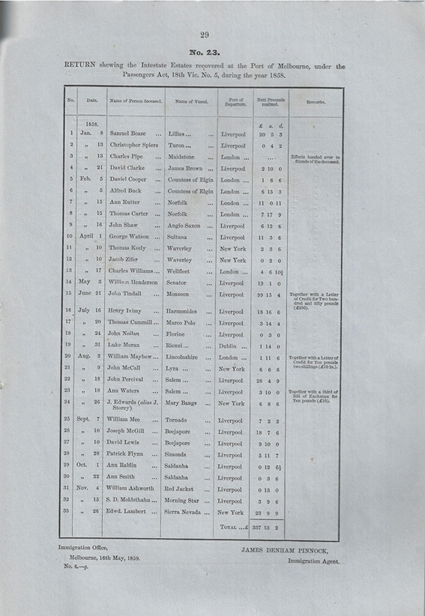 This index of 40,000 names enables family historians to search the previously unindexed Parliamentary Papers for people who are not normally mentioned in other sources, in other words, the ordinary people in your family. The Parliamentary Papers are also a wonderful source for the broader social history of the early days of the Colony of Victoria covering land, mining, occupations, etc.
Reproduced by permission of the Honourable Speaker of the Legislative Assembly.