Police and Government Gazettes
Police and Government Gazettes
By Carole Riley
Carole grew up in Dubbo in the Central West of New South Wales. Her mother's family are farmers and graziers from the Blayney area, descended from Irish and English immigrants; and professionals from Albury and New Zealand, descended from Scots. Her father is descended from part-European Fijians. This combination of nationalities and cultures has provided a varied and interesting genealogical background, and almost unlimited research opportunities!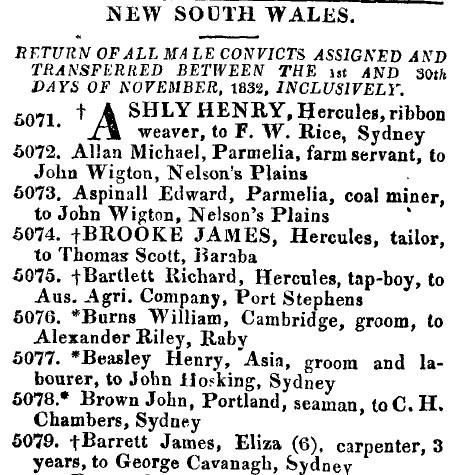 Carole is a member of the Association of Professional Genealogists to whose standards and code of ethics she aspires. She currently serves on the Council of the Society of Australian Genealogists and is the Convenor of their IT Committee. She is also the founder of the Sydney User Group of The Master Genealogist (TMG).
Here Carole, professional genealogist from Heritage Genealogy, explains how Police and Government Gazettes can enrich your research.
You may not have thought to use Government and Police Gazettes to help with your family research, and I want to convince you otherwise. There is an enormous amount of information in them, and they deserve to be more widely used. They can add that detail that brings our ancestors to life, and they can help solve many family mysteries. If your ancestor worked for the government; leased or purchased land from the Crown; went bankrupt or insolvent; dissolved a business partnership; had a license to run a pub, sell liquor, cut timber or run an auction; was a convict or was assigned one; signed a petition; had unclaimed mail; registered a livestock brand; or died, there is a very good chance there will be a mention in a government gazette. You can find the laws and regulations that ruled your ancestor's life, whether a landholder, a convict, or a government contractor, and how the censuses were performed.
I have used government gazettes to answer family mysteries, or at least to point me in the right direction; particularly in rural areas whose newspapers have not been digitised by Trove. Lists of livestock brands can act as a directory in places where directories do not exist, or have not been digitised. Family stories about rural properties can be resolved by finding forfeited conditional purchases. Convict assignment records have mostly been destroyed, but they are listed in the government gazettes. Police gazettes were issued to police stations to keep the police up to date, and were never intended for public access. They contain warrants for arrest; persons wanted for questioning; suspicious characters to look out for, and so on. If there was a warrant for your ancestors' arrest; or they were recently released from gaol; or wanted for questioning; or a known associate of someone wanted for questioning, then they will be mentioned and described in enviable detail.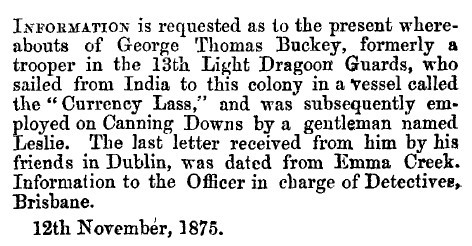 Police gazettes do not only contain criminals. Victims of a wide variety of crimes such as thieves, embezzlers and wife deserters; missing persons, including children; inquests; and people reported dead for whom no relative could be found are also listed. I have often found the answer to a mystery involving a missing husband or father in a police gazette, usually because the wife has reported him missing and there is a warrant for his arrest. If the person is eventually found a subsequent gazette will report it and so the mystery is solved. Sometimes they turn up in another town with a tattooed woman, sometimes in another colony, and sometimes dead in a river.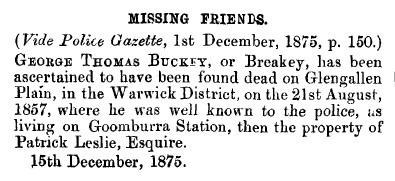 The gazettes for the colonies of New South Wales, Queensland, South Australia, Tasmania, Victoria and New Zealand for varying date ranges are available in findmypast.com.au, with more to come. If the years you need aren't available yet, keep trying. Make sure you use the keyword search to find names rather than putting the name in the name field for all gazettes, and make sure you search other States, as the person may have been headed there when they disappeared.