You will find the Queensland Funeral Directors records in the Life Events (BDMs) record category. Although many years are covered, keep in mind that not all years are covered for all funeral directors or cemeteries. These records are indexes of memorial inscriptions from many Queensland cemeteries and lone graves. Lone graves relate to people who were buried on private property because they were too far from a cemetery. They also contain indexes to records from Queensland funeral directors, including: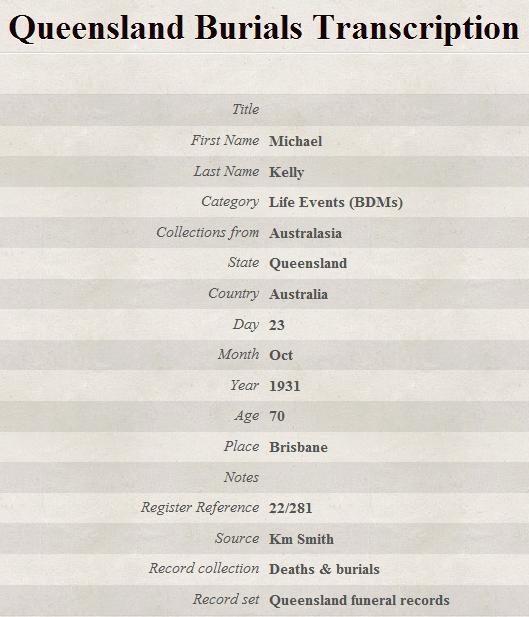 - Metropolitan
- K M Smith
- Lorisch
- Alex Gow
- S R Le Grand
- Cannon & Cripps
- Tucker and Nankivel
The funeral directors records may contain information about the address of the deceased, who paid for the funeral, how much was paid, sometimes give names of other family members and sometimes the date and cause of death. They also often mention notices put in the newspaper. These records are held at the Genealogical Society of Queensland in Brisbane.
Search the Queensland Funeral Directors records.