Strange celebrity baby names not so uncommon
Another week, another strange celebrity baby name making headlines the world over.
When American singer Jessica Simpson revealed on Sunday the unusual name of her newborn son, Ace Knute Johnson, heated criticism was both instant and fierce.
Though family historians and genealogists know how useful unusual names can be for research, it seems the rest of the world was not impressed by Jessica's choice. Many have argued that Ace Knute is doomed for a childhood of schoolyard bullying based on his distinctive name.
But just how original is the name 'Ace Knute' anyway? We decided to scour the findmypast collections to see if Ace Knute Johnson has had any unwitting namesakes throughout history.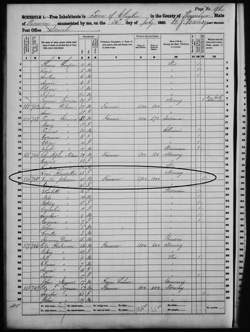 And we found that, unlike similarly bizarrely-named North West just last week whose name has been borne by hundreds of others since the 1800s, Ace Knute Johnson is a more unique moniker. We couldn't find any others with exactly the same name combination.
That said, on their own the names Ace and Knute aren't so uncommon: the US census data available on findmypast.com.au showed many Ace Johnsons and even more Knute Johnsons!
Number of records with the name of:
Ace Johnson – 100 throughout the world, 97 in the USA
Knute Johnson – 588 throughout the world, all in the USA
Many of these Knutes appear to be of Norwegian origin. This is perhaps unsurprising considering 'Knute' and its derivative 'Knut' are fairly common Scandinavian names, dating back to 11th century origin, meaning 'knot'. Indeed, a Swedish grandfather was the namesake of the most recent Ace Knute Johnson, Jessica Simpson's son.
Closer to home, only three Knutes show up among the extensive findmypast Australia and New Zealand collections, with eight records between them.
One of these Knutes was a farmer in Darling Downs, Queensland and shows up in electoral rolls from 1913 to 1949. Another, earlier Knute lived in Queensland in the 1870s.
New Zealand's Knute Robert Oberg resided in Manuwatu in the late 1800s and is listed on the New Zealand Electoral Rolls of 1896.
The fact that we were able to track down these few individuals so easily out of the millions of records on findmypast Australia and New Zealand's collection shows an unexpected long term upside of uncommon names!