Stunning infographic shows how World War 1 changed the fabric of New Zealand
World War 1 transformed nations in ways which could never have been imagined at its outset. New Zealand was no exception, and experienced huge upheaval during the war years – and after.
The infographic below, created by Statistics NZ, illustrates some of the major effects of the war on the population, including expenditure, casualties, and the age structure of New Zealand before and after the war.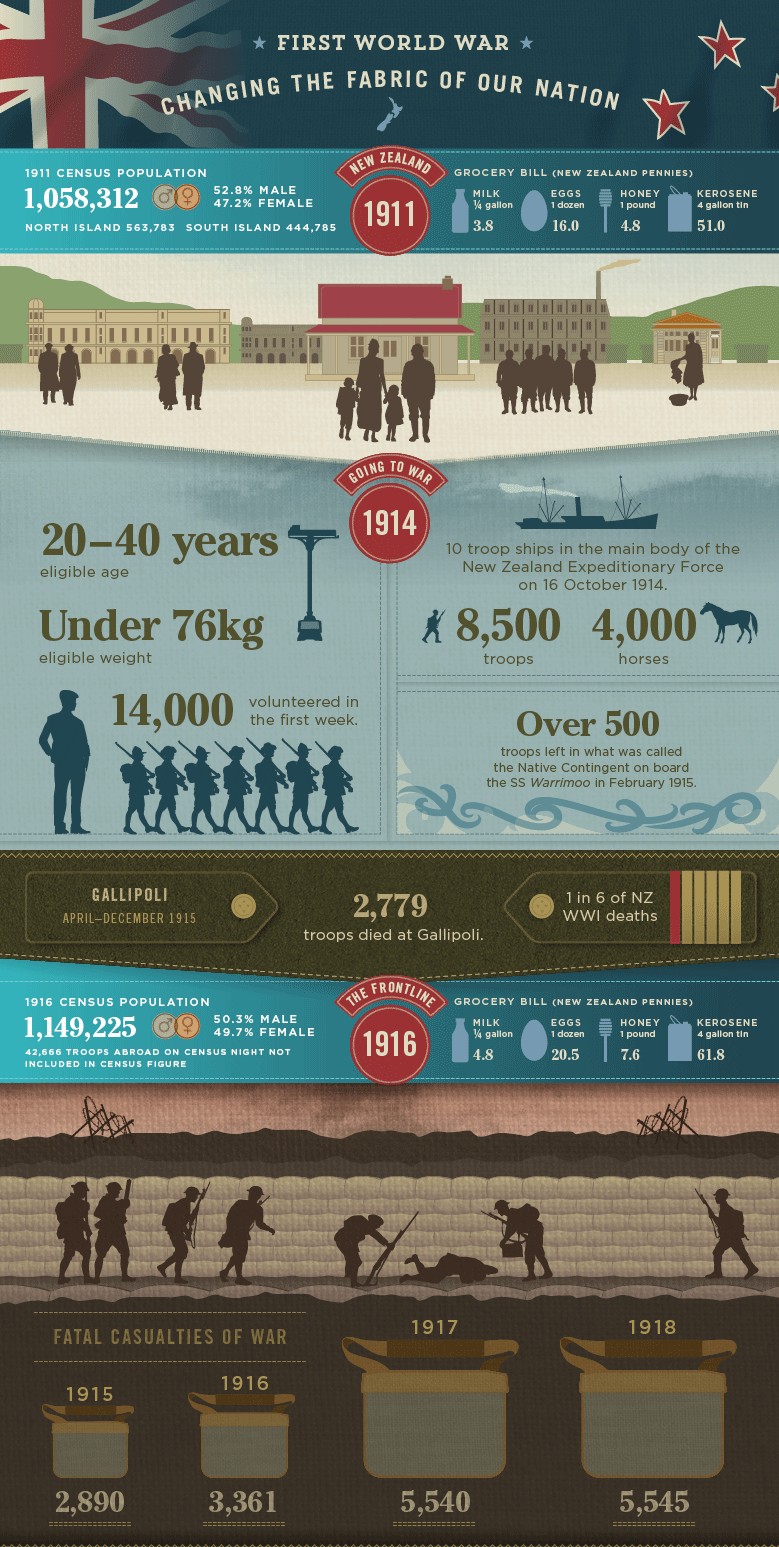 How were your ancestors affected by the war? What statistics would you be interested in discovering? Join in the conversation by posting in our comment section below.