Unlock the Past Seminar and Exhibition - Dubbo, NSW
This will be a great day to experience some really informative talks, product demonstrations and the opportunity to talk to others about family history. The event will be held on Wednesday 10 October 2012, 12.30pm - 8.00pm in the Dubbo RSL, cnr Brisbane & Wingewarra Streets, Dubbo.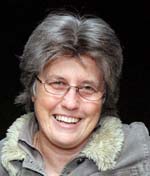 Experienced genealogist, Rosemary Kopittke will be presenting "Findmypast.com.au: gateway to the world collection". Rosemary will talk about the great range of unique records available on findmypast.com.au. You will also learn how to best search these records when researching family and local history.
Try findmypast.com.au for free with our free lookups available on the day. This will give you the chance to experience findmypast.com.au and ask questions. You will have the opportunity to win many prizes on the day. Don't miss out on your chance to WIN a 12-month subscription to the Australia / New Zealand Collection on findmypast.com.au worth $69.95.
At just $20 for the day or $10 for the evening, this event is so valuable. Learn great skills and useful tips to really accelerate you along your family history journey. Bookings may be made with the Dubbo and District Family History Society or by clicking the link below. Simply pre-book by Sunday 7 October to be sure of a place and entry into the first of two prize draws.