Attic find reveals a tragic story: Tracing a teacher from an old school photograph
A little while ago, we received a letter from 11-year-old Charlie Wilson:
"I am writing with regard to some letters I've encountered in our Victorian-built attic. My story starts when we had looked upstairs to see if there were any suitable spaces for our belongings and, hiding underneath the fibre glass, there was a gathering of letters dating back to 1927-1963 that hopefully the Findmypast team will be able to help me explore."
We took a look at one of the photos Charlie sent us - a group shot of some teachers with the name "Hilda D. Bugby" and the date 1927 written on the back.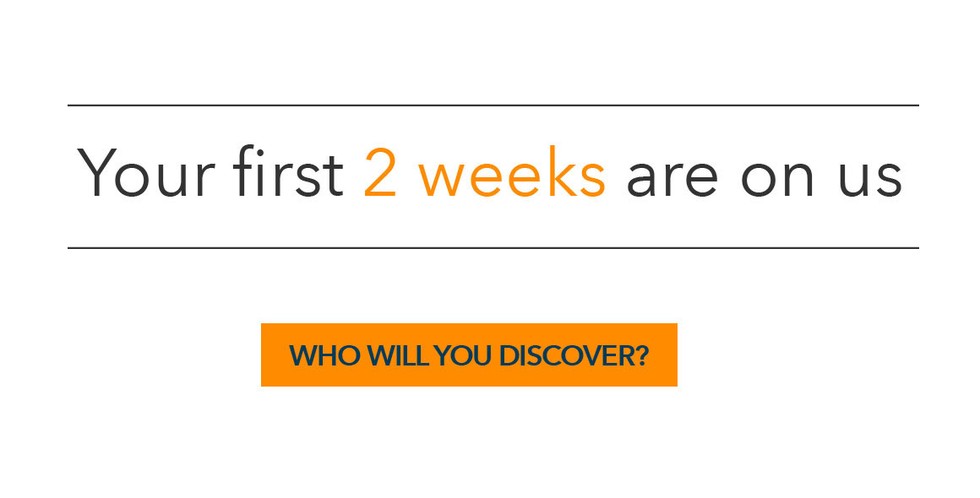 Hilda Doris Bugby was born in 1889, the middle child of three daughters born to Alfred and Alice Bugby. Her sisters' names were Gladys and Beryl. In the 1891 and 1901 censuses Alfred is a 2nd Division Clerk of the Admiralty,and the family live in Streatham, Wandsworth.
The youngest sister, Beryl, disappears from the family's 1911 Census record. Further digging found that she died in 1904 at the age of 13. Her death record appears on Findmypast, but doesn't disclose how she died.

The family was most likely quite wealthy at this point, as a servant is listed at the same address and Hilda and Gladys are attending school.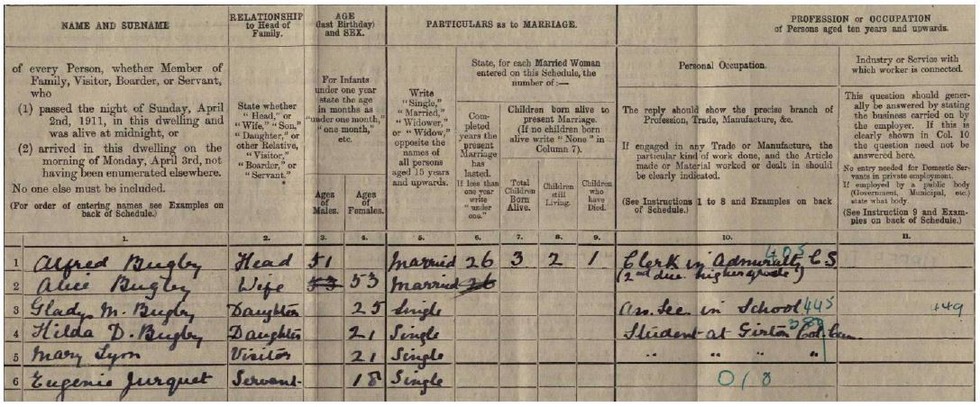 The 1911 Census shows Hilda has become a student at Girton College Cambridge. A search for Hilda's school record in the National School Admission Registers & Logbooks 1870-1914 reveals that she was a scholarship student.

At Cambridge, Hilda studied mathematics, graduating in 1911 with a second class BA. She immediately finds employment as the Assistant Mistress of Brighton and Hove High School. Hilda had a successful career progressing through various positions at a number of different schools from 1911-1932.
But if you look at the top right hand corner of her entry in the Teachers' Registration Council Registers 1914-1948, a grim note is visible: 'Died- Vide notice in the "Times"'.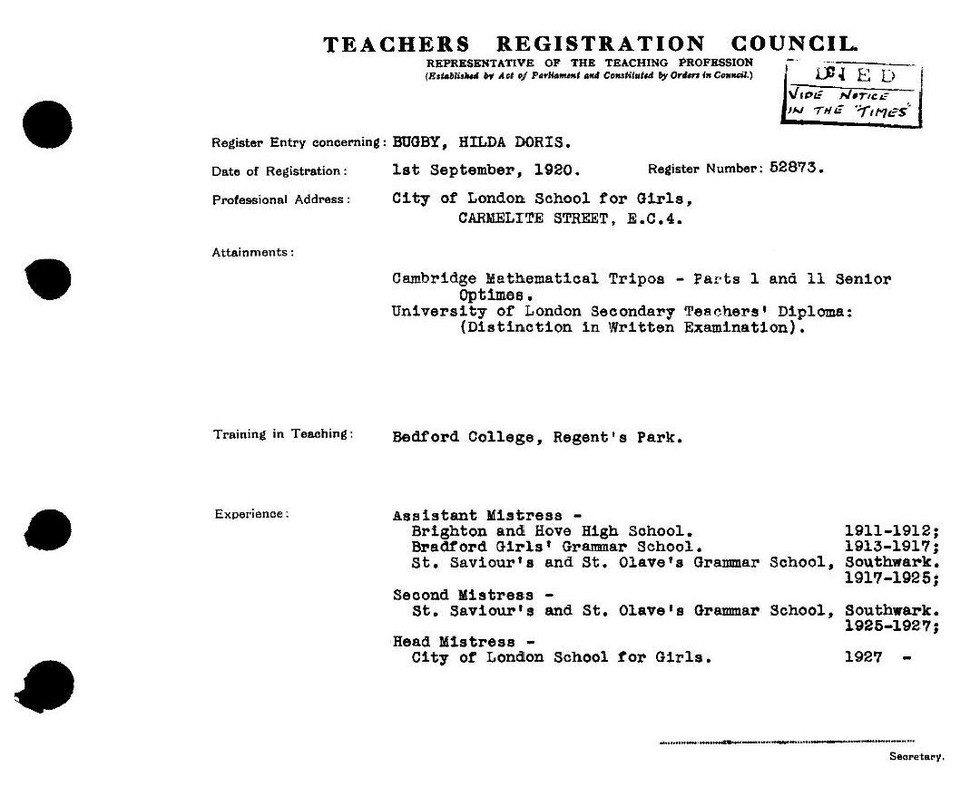 Hilda died in 1932 at the age of 42. A death notice also appears in the Hull Daily Mail on 13 January 1932: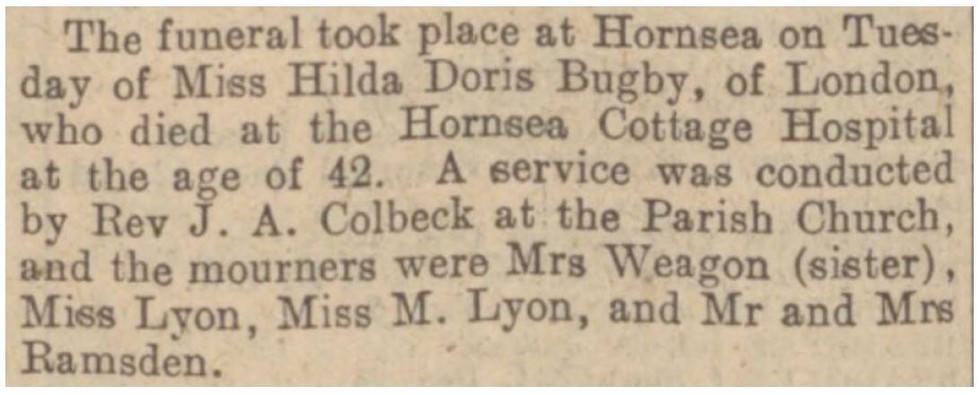 Like her sister, how she died remains a mystery.
Are there any mysteries in your family waiting to be investigated? Register now with Findmypast, and you'll be a super sleuth in no time...